Creating
solutions
together
Getting the job done right
Creating Solutions Together is at the core of everything we do. We work with our customers, other stakeholders, and even our competitors to find the best solution to each challenge. We don't build walls around our knowledge and expertise; we contribute everything we have to get the job done right. In our experience, Creating Solutions Together is the best way to get results and create value.
ADDING VALUE
Benefit from our experience and expertise
In addition to turnkey solutions that just work, what adds value for you? Getting a qualified answer or decision quickly when you need it? Knowing that you can count on the price quoted? Years of solid performance backed by competent after-sales service and support? We have the experience and expertise to add value at every phase of your project, and if you need something, we're here to help.
High-end
Unbeatable quality and performance
Do you think you can't afford to take chances on quality, uptime, and performance? Well, you're not alone – so do we. That's why we consistently offer high-end quality solutions built with components from internationally recognised manufacturers. We have the people, competences, and experience to deliver solutions that fit your company perfectly and ensure that you get low TCO and short ROI.
Sustainability
Green solutions, green manufacturing
We can't save the planet on our own, but we can do our bit – and we can help you do yours. Our know-how and solutions help you use less oil, water, cleaner, and power and help you track performance and consumption to increase energy efficiency. And we're taking our own medicine: Our facilities run on 100% renewable power and use building management systems to reduce power consumption.
Innovation
Breaking new ground when it makes sense
Innovation is important to many companies; at the same time, you should never change a winning team. Innovation must create value, and like you, we don't change things just because we can. We're experienced craftsmen and we know that innovation must improve performance, competitiveness, and sustainability. In short, it must create value. We reach that objective through innovation together with you and other key stakeholders.
3000 solutions installed since 1988
---
20 countries served with KSN solutions
---
40 apprentices educated at KSN
---
OUR HISTORY
Creating solutions since 1988
It all started with a job that needed to be done. Discover why KSN was founded, find out what our name means, and get a quick overview of more than 30 years of growth and development.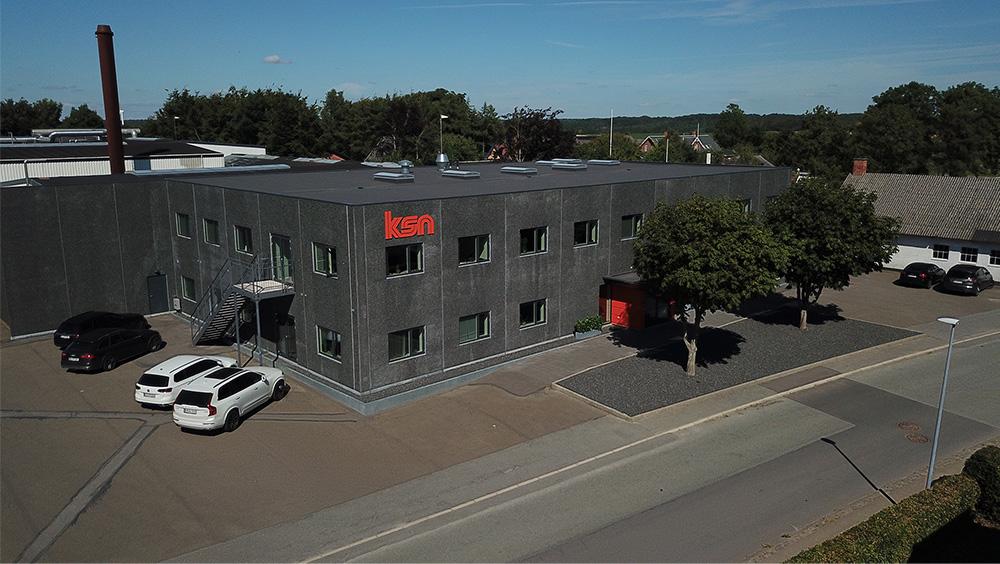 Trusted by customers all over the world
For more than 30 years, customers have chosen KSN solutions because they know they can rely on our knowledge and expertise in delivering standard and customised industrial solutions. Click below to discover how our customers have optimised the value of their production processes with our high-end solutions.
---
---

--- Contact us
Let's create solutions together
Would you like to know more about how we create solutions together with you, and how you can use those solutions to get a competitive advantage? Fill out the form to get in touch.