Our process
We create solutions together with you
No matter which KSN solution is in focus, we follow the same process and work with you to identify your needs and fulfil them. Discover our process for creating solutions together with you.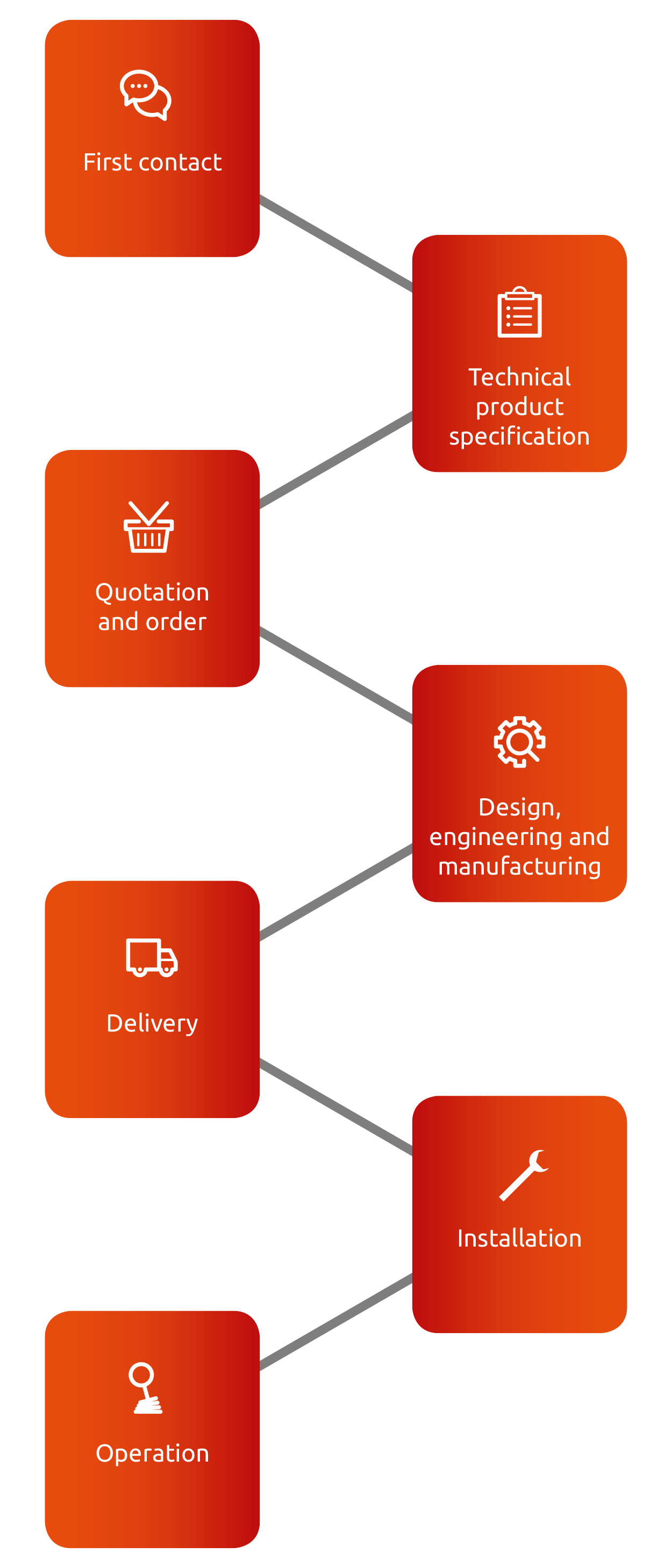 First contact
No matter how we meet, our first contact is always the starting point that sets the stage for the collaborative development process that follows.
Technical product specification
Together, we clarify your needs and generate ideas for fulfilling them. What do you need from us, and how can we help you? We listen, we ask the right questions, and we draw on our extensive project experience and technology expertise to outline a possible solution for you.
Quotation and order
Based on the technical product specification, we provide you with a quotation for a solution that fulfils your requirements. Our quotations are detailed and specify what is included and what isn't – with no surprises. If needed, we revise the quotation based on dialogue and technical revisions.
Design, engineering,
and manufacturing
We design your solution, carry out design reviews, and engineer and manufacture your solution at our facilities. We coordinate with suppliers and hold status meetings. Risk assessments and quality control are integral parts of this project phase, and we conclude with a factory acceptance test (FAT).
Delivery
We arrange for efficient transportation of the finished and tested solution to the destination you specify. We handle all necessary documentation and work with reliable logistics partners to make sure your equipment arrives safely and on time at its destination.
Installation
Once the equipment has arrived safely, we can install the solution at your place of business, carry out commissioning, and perform a site acceptance test (SAT). We provide all necessary documentation such as user manuals, and we provide the necessary training for your operators.
Operation
Once your KSN solution is running, adding value and giving you a competitive edge, we help you make the most of your investment with rapid service, parts, monitoring, remote troubleshooting, and preventive maintenance.
For more information, please visit our service page.
Expertise and commitment. And the ability to listen and ask the right questions.
For 30+ years, we have designed and created solutions together with our customers by listening to their requirements and supplying solutions that optimise their processes and give them a competitive advantage.
Contact us
Let's talk it over
Do you need more details about our process?
Contact us today!
Michael Jacobsen
Export Sales
+45 8799 7724
muj( @ )ksn.dk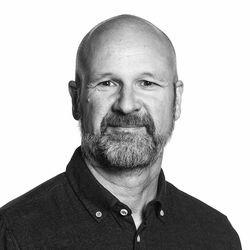 keyboard_arrow_up