Creating
solutions
together
Quality compliance
A KSN test system can be implemented throughout your processes from R&D and production to final testing and training and can be designed to provide raw test data or complete test reports with full traceability.
With more than 1,000 test systems delivered, we have the in-house development, engineering, and manufacturing experience and expertise to provide a test solution that verifies the parameters you need. We help you comply with quality and reliability requirements by identifying product defects that could otherwise cost orders for you and your customers.
ACCURACY, CONSISTENCY, REPEATABILITY
As close to real as it gets
Our systems verify parameters like speed, flow, and integrity under conditions such as high pressure, fluctuating power, and corrosive liquids. It's as close to a real application as it gets, with one key difference: You know exactly what is happening, and with a KSN test rig designed for accuracy, consistency, and repeatability, you get trustworthy testing performance for every product, every time.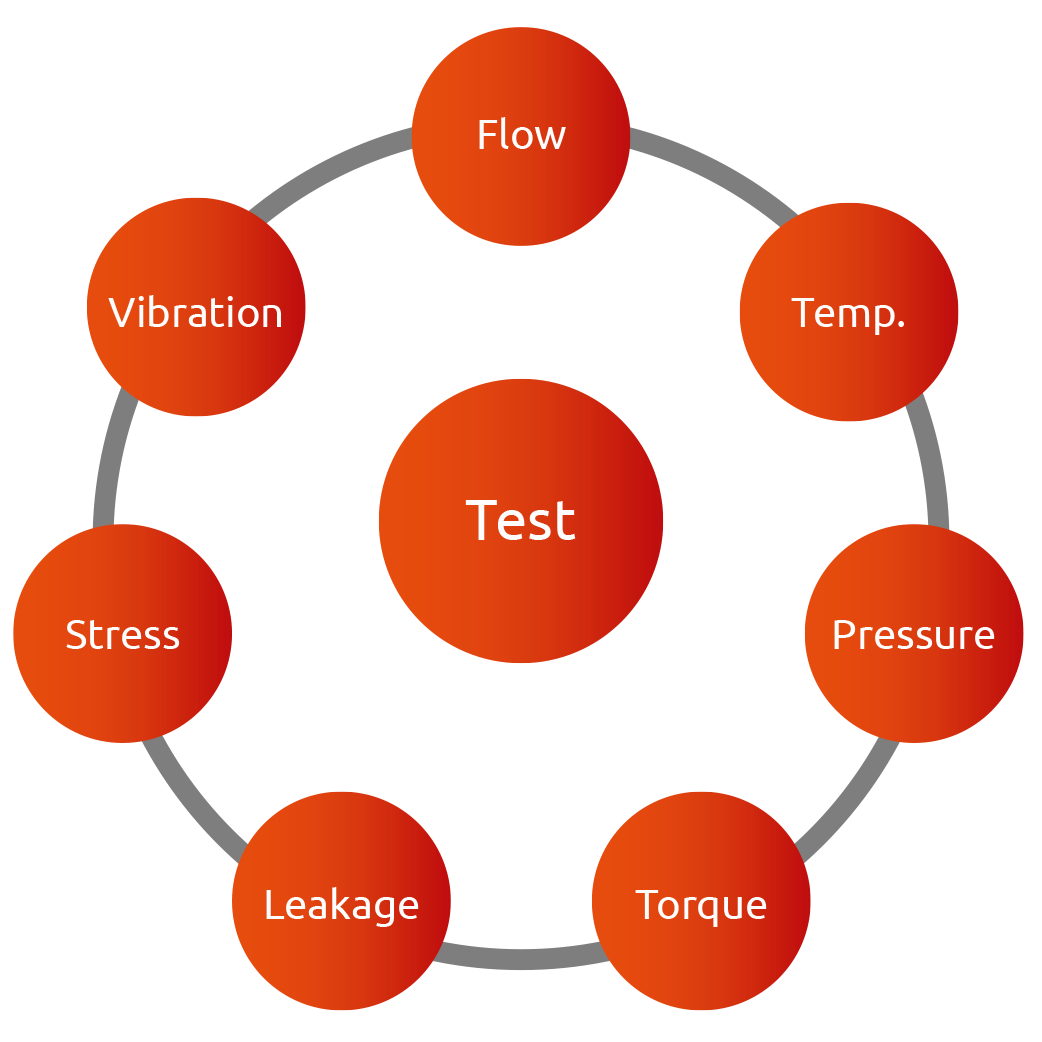 Ready-made results
Extensive control and reporting options
Detailed SCADA control enables you to easily set up and execute test procedures using our proprietary KSN Test Builder and KSN Report Builder software. Results can be delivered as raw data or complete automated reports in Excel or SQL format, ready to be delivered with your product. All test steps are logged for full traceability throughout your development or production processes.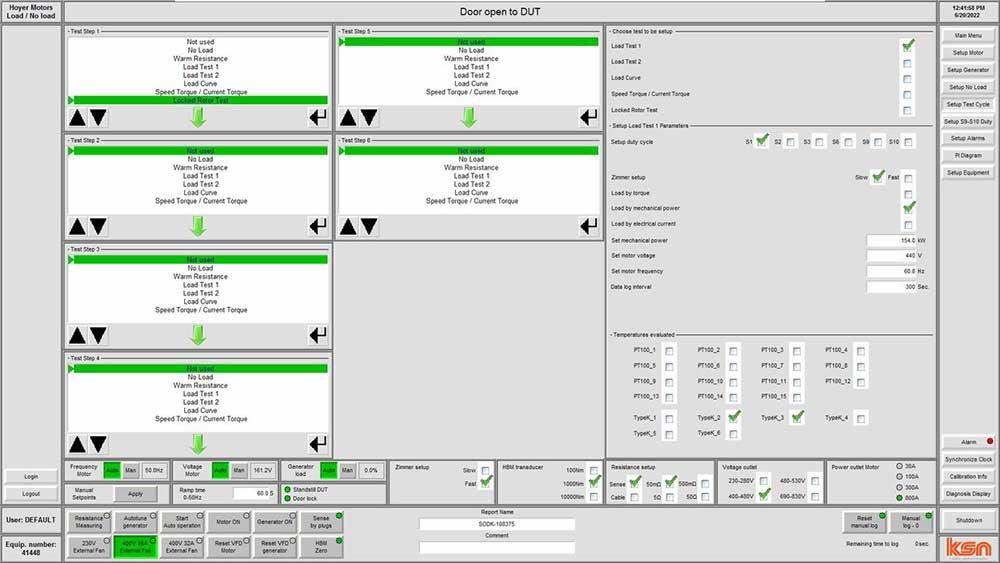 In-house expertise
One-stop test system partner
Our skilled in-house staff includes engineers, certified welders, programmers, and electricians with 100+ years of combined development, engineering, and manufacturing experience and expertise that allows us to design the test solution you need. When you work with KSN, you can get everything you need from one test system partne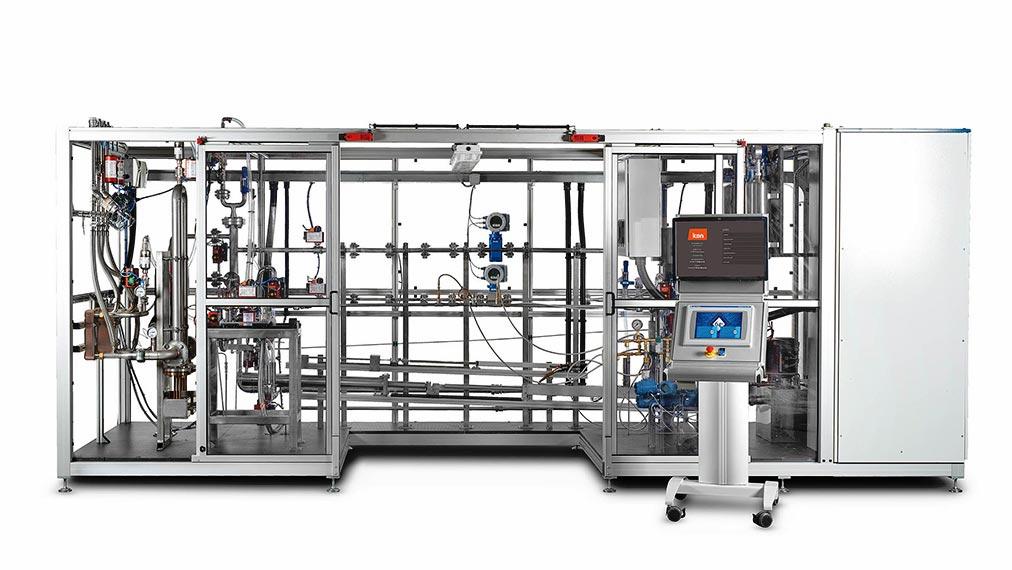 Operational benefits
6 good reasons for choosing a KSN test system
A KSN test system gives you several benefits every day throughout its long service life.
Benefit from our 30+ years of experience
For more than 30 years, we have used our full range of in-house design and construction competences to build and deliver more than 1,000 test systems to customers that include major international brands. When you do business with KSN, you benefit from that experience and our commitment. We listen, we ask the right questions, and we create solutions together with you.
Automated reporting
Get the test data you need in the format you need with automated reports in Excel or SQL format with extensive customisability and full traceability.
Accuracy, consistency, and repeatability
Our test systems are designed and built for accurate, consistent, and repeatable test performance, ensuring high and consistent quality in your processes.
Low OPEX and TCO
Our test systems are designed for robust performance, energy efficiency, and high serviceability, lowering your operation cost. We source high-quality components from leading manufacturers to give you high uptime, long service life, fast ROI, and low total cost of ownership from cradle to grave.
1 or 5-year warranty
Get peace of mind with KSN's product warranty. Our test systems come with a 1-year warranty that can be expanded to 5 years with a KSN service agreement.
Future readiness
Our test systems are designed and built to facilitate upgrades so you can easily and quickly adapt your test beds if your or your customers' requirements change.
Our process
Building the rig is the easy part
We can design and build systems that can test virtually everything. The challenge is to give you exactly what you need. We have defined a process for fulfilling your requirements: from identifying and specifying your demands to designing, engineering, and building a solution that meets those demands – and keeps running for years.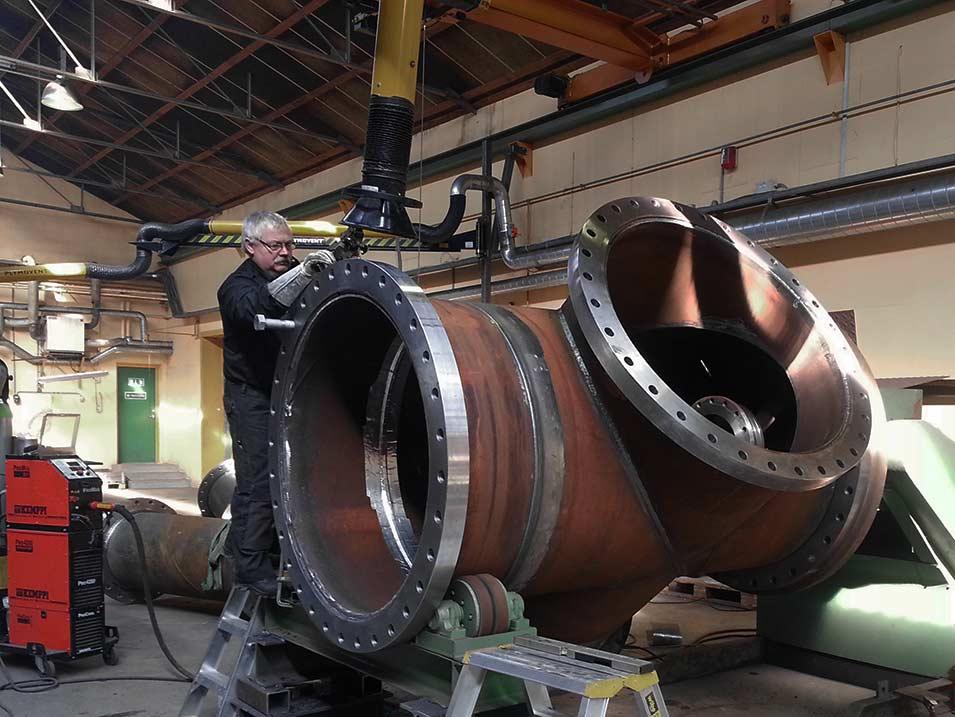 Contact us
Let's talk it over
Do you need more details about our test systems or process?
Contact us today!